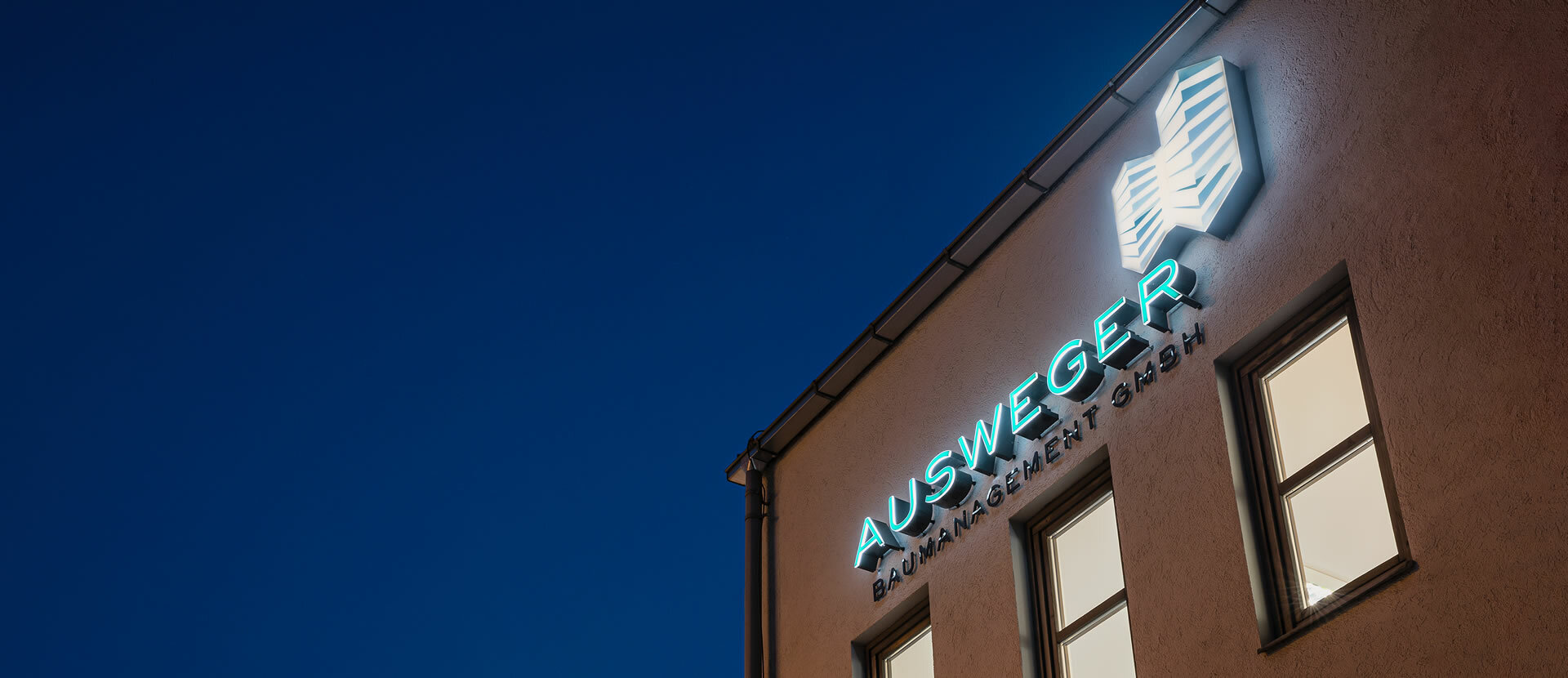 AUSWEGER Baumanagement
Your partner for construction project planning, development & management
Since 2013, we have successfully completed construction projects of all sizes in Austria and abroad. In keeping with our company philosophy, our goal is to guarantee our national and international clients' projects are realised in the best way possible. 
We also take on construction projects that require extensive legal and technical expertise, as well as considerable experience to complete. Projects with specific monument preservation requirements or with complex planning and implementation specifications, for instance.
In addition to traditional construction management, we also offer real estate project development services, and property valuation services.
We rely on our highly motivated, dynamic team who possess not only professional experience, but also a talent for working with people, and a passion for construction and for the building developments of the future. Construction and building are our employees' calling, and they do everything they can to ensure your construction project is a success.
Let us help make your construction, purchase or investment project a reality.